This is a page for cheesey fun and laughs pleaese feel free to add any jokes! I will delete any harsh joke comments please read the please read!!!
WARNING! THESE JOKES ARE SO CHEESEY THAT THERE FUNNY...
PLEASE READ!!!
Edit
Bold: Joke
Italics:Joke answer
Normal: Comments (Stay nice please!)
Cheesey Jokes
Edit
How do kids read baseball cards before they can even read?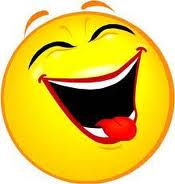 They look at the pitchers
Duh! Every kid looks at the pictures!!!
Why did the orange stop?
Because he ran out of juice
Um... did he get smooshed or something?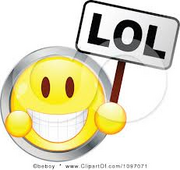 Why did the grandma knit three socks for her grandson?
Because he grew a foot (taller)
That's a weird grandma...
Why did the girl throw the butter outside?
Because she wanted to catch a butterfly
Wow... some weirdo!!!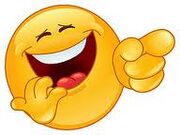 Why did the lady put lipstick on her head?
She wanted to make-up her mind
Who does that?! (the lady... she's the laughing stock of the family!!!)
What is Beethoven doing in his grave?

Decomposing
Gee... that's sad to think about...

What do you call a boy with a dictionary in his pocket?

Smarty pants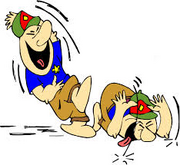 That's so mean? Have you ever thought that he might not speak english???!!!

How do you catch a computerized fish?
With an enternet
Created danibean (for real)
How do balls become fly balls?

They catch the wind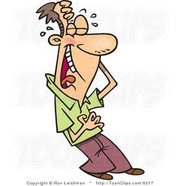 Created by greg banana (for real)

What did the baker put on his bed?
Cookie sheets
Idiot!!!
Why was the scientist's head wet?
Becasue had had a brain storm
Who has actual brain storms???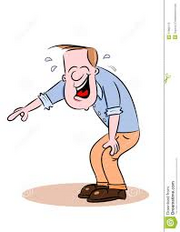 Why did the woman installa knoker on his door?  
She wanted to win the No-Bell prize
Old fashon!!!
Who made the first air plane that could not fly?
The wrong brothers
That's so mean! it's not their fault they messed up the FIRST time!!!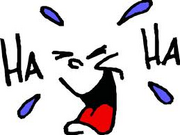 What kind of gum does a scientist chew?    
Ex-speariment
Loser! probably tases like pee!
Why should you never marry a tennis player?
Because love means nothing to them
In the game tennis, but who said in real life?
Why does a cowboy ride a horse?
Because it's too heavy to carry
Yeah, but why a horse and not a cow? That's not the answer I was looking for...